At True Blue Pest Services we offer expert advice on all realistic pest management solutions. It is our intention to offer a complete range of solutions and, after consultation, offer the best chemical and non-chemical solutions to resolve the problem and to satisfy the client's needs. True Blue Pest Services will offer the professionalism and record keeping of the multinational pest control companies, with the service and pricing of a family-run business. We offer the service you want, at the times you want. We are fully insured and offer satisfaction guarantees for all of our services. Our pest management services and record keeping systems have not only kept premises pest free but have satisfied the requirements of council, HACCP, AIB (American Institute of Baking), BRC (British Retail Consortium) auditors and the NSW Food Authority. Our technicians are honest and reliable and have had many years experience in both domestic and commercial pest control.
Our Commitment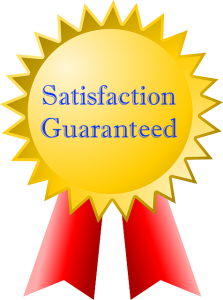 True Blue Pest Services is committed to provide the best, safest and most environmentally responsible pest management solutions available. Our staff are all fully trained in all aspects of pest management and undertake continued professional development to ensure that we are able to provide the most modern pest management treatments available.
Due to our ongoing commitment we feel that we are able to offer comprehensive pest management solutions to all domestic, commercial and industrial situations. As a family-run business we can offer a personalised service and are not bound by the systems of larger firms. We are committed to providing professional services at the prices of a family-run business.