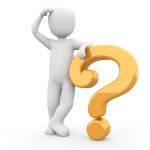 Q: I think I have termites. What should I do?


A: If you think you have found active termites try not to disturb them any further. Do not spray or remove the workings. The less disturbance, the better! Call us for an inspection and quotation.

Q: How often should I have my house inspected for termites?


A: Australian Standard 3660.2 recommends that all buildings be inspected for termites at least every 12 month.
Q: Do I need to leave the house after treatment?


A: No, you don't need to leave the house. However, we do recommend that you stay away from any wet treated areas for a couple of hours until the chemical has dried (this also applies to pets).
Q: Do I need to empty all my cupboards?


A: No, you don't need to empty your cupboards. For some particularly bad german cockroach infestations we may recommend removing items from your kitchen cupboards, but please call to discuss first.
Q: What payment methods do you accept?


A: We accept cash, cheque, MasterCard, Visa, Amex and direct deposit.