True Blue Pest Services recommends that all houses have a termite inspection carried out in accordance with Australian Standard 3660.2 at least every 12 months. Call us now for a full inspection of your property.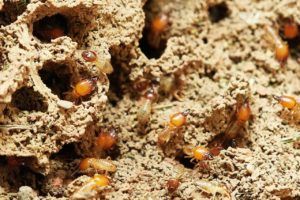 If you believe you may have termites, call us immediately. Please try not to disturb the area. Do not spray with any products and do not wipe away any mudding. The less disturbance there is, the easier it is to treat.
True Blue Pest Services can offer a treatment method to suit your needs. We also carry out pre purchase timber pest inspections and pre-construction termite prevention.